Our team ensures the vision you set forth for your future and your family will come true, regardless of the future economy, tax structures, and governmental regulations. Our industry-leading team is built to deliver the financial strategy you put in place today to the generations to come – just as you intended.
Plan Now For Your Future
I came to this business with a first-hand understanding of what an unexpected event can do to a family. In 1983, when I was eight, my father was killed in a car accident at age 32, leaving my mom with two small children and one on the way. With no plan for financial security in place, she was thrust into survival mode: vulnerable and completely alone, with limited resources and no time to sort things out.
That experience led me to develop a passion for helping others plan for unforeseen events. No family should end up in a similar situation if something catastrophic happens. My interest in financial planning led me to study finance and management at Waldorf University in my home state of Iowa.
I've spent two decades in the financial-services field, most of them at Northwestern Mutual. I'm proud to have earned life membership in the Million Dollar Round Table, an international association of financial-services professionals recognized for their exceptional professional knowledge, strict ethical conduct and outstanding client service.
Over the years, I've seen the benefits of helping my clients make detailed plans so they won't outlive their resources or leave their families unprotected. More important, I've seen the long-term results for clients who have implemented the solutions we've created together in their quest for financial security for themselves and their families.
We'll do everything we can to help you plan for the unexpected.
---
Forbes BrandVoice and Northwestern Mutual Insights & Ideas Features Craig Volk's Expertise in "Ask the Expert" Series
Craig is on a panel of Northwestern Mutual experts who answer your questions about financial planning and retirement. Craig's answers are featured on Forbes BrandVoice and Northwestern Mutual Insights & Ideas. Click here to see more.
"Ask The Retirement Expert" posts by Craig:
---
October, 2015 - Craig Volk Featured in Minnesota Business Magazine
Craig skillfully highlights the importance of financial planning (especially for business owners), ways to manage and take advantage of market turmoil, and his own personal life story. Click here to read the full story.
---
A New Approach to Retirement Planning - Exclusively from Northwestern Mutual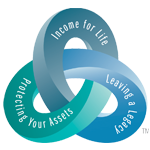 Imagine being confident that your income will last throughout your retirement years—despite changes in the economy or how long you live. Northwestern Mutual's retirement income planning process is designed to help provide you with a steady income stream for as long as you live.
---
Getting To and Through Retirement
Many people are focused on saving a certain amount for retirement but don't think about what they're going to do with that money once they reach retirement—to make it last as long as they do. The strategies you use to get to retirement are not the same strategies you'll need to make sure your money lasts through retirement. This video looks at:
What happens after you accumulate your savings
How market volatility impacts your withdrawals
The tax ramifications of withdrawing from tax-deferred accounts