Our team ensures the vision you set forth for your future and your family will come true, regardless of the future economy, tax structures, and governmental regulations. Our industry-leading team is built to deliver the financial strategy you put in place today to the generations to come – just as you intended.
Plan Now for Your Future
When I was eight years old, I experienced how unexpected events can leave a family in a state of shock and devastation. In 1983, my dad was killed in a car accident. He was 32 years old. He was survived by myself, my two year-old sister and my mom who was three months pregnant with my brother. My parents had no financial security plan in place. My mom often said she felt vulnerable, completely alone, and had no time to sort things out. She was thrust into survival mode with no financial direction and limited resources. Essentially we were robbed of the opportunity to grow up with a father. As time has passed, I knew I never wanted my family to be in that situation if something were to happen to me. This personal experience has guided me in developing a passion to help others plan for unforeseen events such as outliving your resources, dying prematurely or becoming incapacitated.
Over the years, I have seen the importance of providing clarity for clients in these key financial areas. More importantly, I have seen the benefit for clients who have followed through in implementing solutions in their quest for financial security. I have learned that we cannot be objective about our own personal situations and are unable to control the future, no matter how hard we try.
As your family's trusted advisor, I work with my accomplished team to bring clarity, organization and necessary follow-through to your personal and financial planning. My clientele consists of accounting firms, law firms, privately held businesses and publicly traded companies who require, and receive, creative solutions and extensive customer service.
---
Forbes BrandVoice and Northwestern Mutual Insights & Ideas Features Craig Volk's Expertise in "Ask the Expert" Series
Craig is on a panel of Northwestern Mutual experts who answer your questions about financial planning and retirement. Craig's answers are featured on Forbes BrandVoice and Northwestern Mutual Insights & Ideas. Click here to see more.
"Ask The Retirement Expert" posts by Craig:
---
October, 2015 - Craig Volk Featured in Minnesota Business Magazine
Craig skillfully highlights the importance of financial planning (especially for business owners), ways to manage and take advantage of market turmoil, and his own personal life story. Click here to read the full story.
---
A New Approach to Retirement Planning - Exclusively from Northwestern Mutual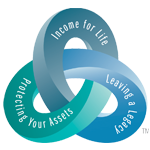 Imagine being confident that your income will last throughout your retirement years—despite changes in the economy or how long you live. Northwestern Mutual's retirement income planning process is designed to help provide you with a steady income stream for as long as you live.
---
Getting To and Through Retirement
Many people are focused on saving a certain amount for retirement but don't think about what they're going to do with that money once they reach retirement—to make it last as long as they do. The strategies you use to get to retirement are not the same strategies you'll need to make sure your money lasts through retirement. This video looks at:
What happens after you accumulate your savings
How market volatility impacts your withdrawals
The tax ramifications of withdrawing from tax-deferred accounts